This is 2nd nail polish haul within the past few weeks. I purchased China Glaze polishes on the previous haul and for some reason didn't think to post before putting the nail polishes away! Anyhoo,this was a cheaper haul @ my local BSS. I purchased 6 colors from the L.A. Girl disco brites collection (1.99 each) and a Santee polish (.99).
Colors from left to right: Psychedelic, Dance Craze, Deejay, Funkadelic, Vinyl Record, Rock n Roll, and Vikini Green (Santee brand).
I decided to polish with Vinyl record which is a beautiful turquoise.
Without flash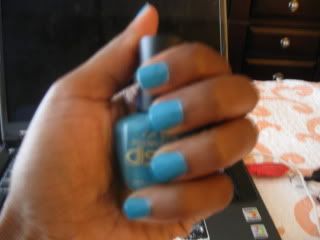 With flash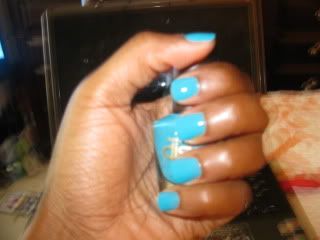 With flash was truer to the color. I really likes! I also think it's a dupe for Misa's "Dirty,sexy,money" nail color that I really wanted. The Misa colors can only be purchased online which is a bummer so I'm glad to have found this color!